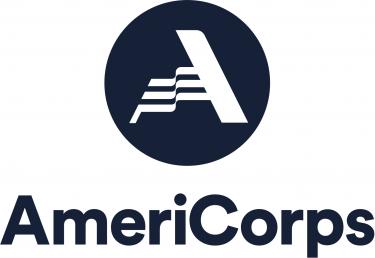 The Idaho for Healthy Roots Education and Economic Opportunity AmeriCorps VISTA project works to fight poverty through a coalition of partner organizations across Idaho. As a collaborative effort of several United Ways and other agencies, the project promotes community success through resource development and capacity-building for the host organizations. Previously known as the Best Future for Idaho Youth Project, we have expanded and rebranded our program to include Economic Opportunity projects in light of the housing crisis impacting our state.
Currently, there are several sites recruiting for positions. Click on links to view full listings! To apply, create a profile on my.americorps.gov, then submit an application to the position(s) of your choice.
AmeriCorps VISTA project sites:
United Way of North Idaho - VISTA Leader.

Support the work and the professional development of each VISTA in the Best Futures for Idaho Youth AmeriCorps project.

Coeur d'Alene School District - CDA4Kids VISTA.

Build a sustainable volunteer network of engaging community members who will provide programming for the CDA4Kids after school program at local elementary schools.

Gizmo - Development Coordinator VISTA. 

Expand capacity so that under-served children and their parents receive exposure to and support of project-driven STEM education to alleviate poverty.

Gizmo - Innovative Professional Development VISTA.

Extend the reach of STEM learning activities further into the community.

Human Rights Education Institute

HREI Higher Education Opportunities VISTA

Raise awareness and break barriers to educational opportunities for underserved groups ages 16-25 who are struggling with career choices.

Community Resources and Engagement VISTA

Build organizational capacity through community partnerships, structured volunteerism, and streamlining of administrative processes.

Family Promise of the Palouse (Moscow) - Recruitment and Education VISTA.

Help end homelessness on the Palouse by building the capacity of a volunteer recruitment and training program.

Lincoln County Youth Center (Shoshone) - LCYC VISTA Development Coordinator.

Support this budding youth center as they develop a network of community partnerships and create engaging youth programming for students who lack access to structured out-of-school activities.

United Way of Southeastern Idaho (Pocatello) - Community Development VISTA.

Develop and expand a United Way Women United affinity group to mobilize volunteers around kindergarten readiness and post-secondary success.

United Way of Idaho Falls and Bonneville County (Idaho Falls) - Community Solutions Action Plan Coordinator VISTA.

Develop early childhood education programs, including a summer literacy/nutrition program, and a kindergarten "boot camp".
Fiscal Year 2020 Best Futures Statistics:
193 volunteers recruited by Best Futures members
(in the most challenging year yet for volunteer recruitment!)
6,591 hours of service performed by recruited and managed volunteers
$288,611 in grants and cash resources leveraged 
$198,763 value of in-kind resources leveraged