43% of North Idaho households are walking a financial tightrope.
They are working hard, but falling short of what they need to consistently cover the basic costs of living. Unable to save for the future, they are vulnerable to a single emergency that can push them into crisis and even poverty.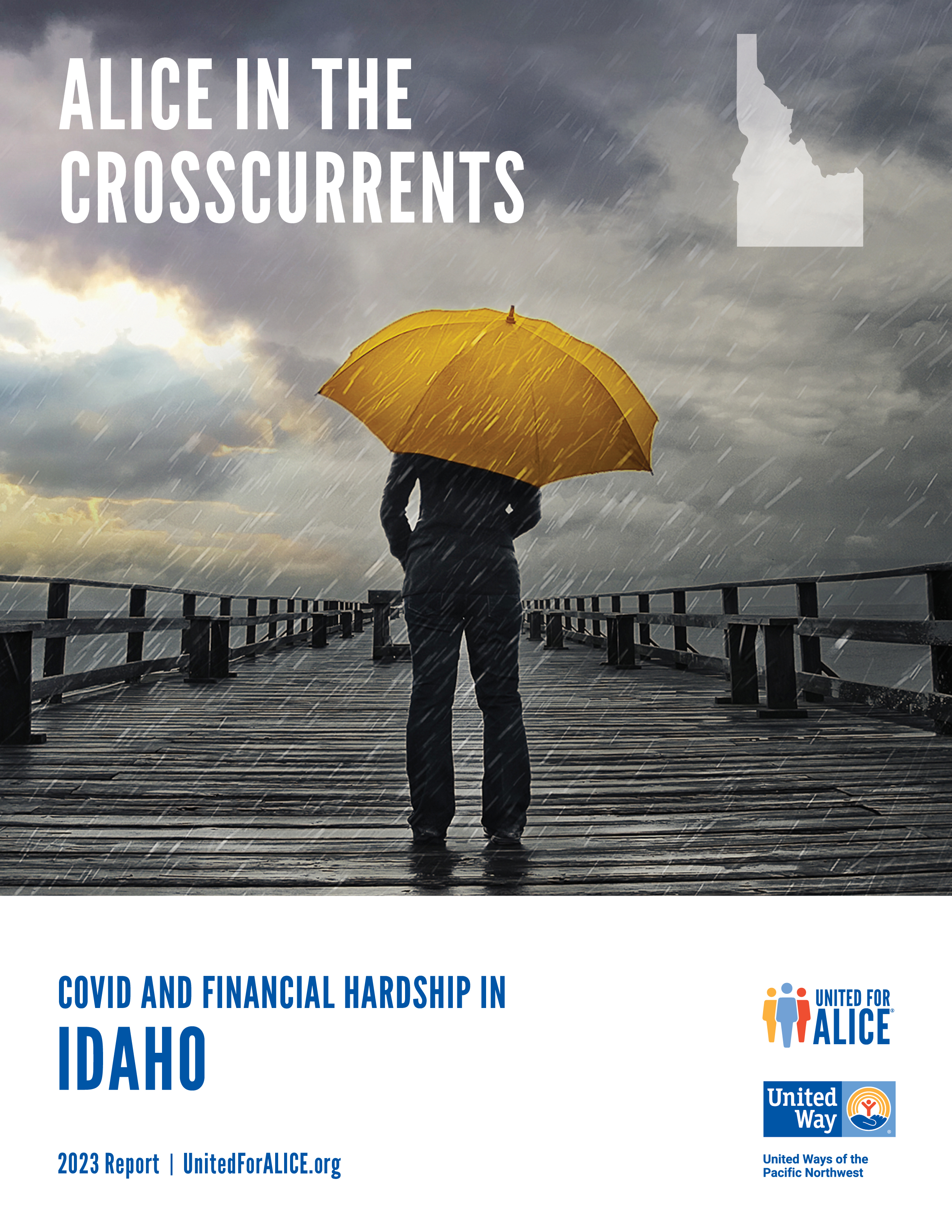 Who is ALICE? 
ALICE refers to the population in our communities that are Asset Limited, Income Constrained, Employed. The ALICE population represents those among us who are working but due to child care costs, transportation challenges, high cost of living, and so much more, are living paycheck to paycheck. Read a local ALICE story here.
ALICE households earn more than the U.S. poverty level, but less than the ALICE Threshold. Combined, the households in poverty and ALICE households reveal the true size of the population struggling to afford basic needs. Share your ALICE story here.
Why it matters:
The financial stability of ALICE households directly impacts the economic wellbeing of our communities. When ALICE suffers and is forced to make difficult choices, we all face serious consequences. There is no silver bullet to solve the complex challenges ALICE families face every day. 
The ALICE report adds greater depth to our understanding of the people in our communities who live each day one crisis away from falling in to poverty. We all depend on and meet ALICE every day behind cash registers, fixing our cars, serving us in restaurants and stores, and caring for our young and our elderly, among many others. Despite working, often at more than one job, ALICE earns too little for a sustainable lifestyle. No matter how hard these individuals work, an ever-increasing number are not making it and their kids, your neighbors, and our communities will pay the price in the long run. 
We challenge stakeholders to consider the ALICE report and their measures as an opportunity for a new dialogue around how to make our communities viable places to live and work. 
Our ALICE task force has identified the following priorities and partnerships:
ALICE Task Force Action Bulletin
During each ALICE Task Force meeting, community organizations share resources they are providing to help ALICE families. Click here to see recent bulletins.

Since we launched our first ALICE Report in 2016, many individuals and organizations have stepped up to work on long term change: Advanced Benefits; Idaho Forest Group; Idaho Department of Labor; GroundForce Worldwide; CDA School District 271; North Idaho College Workforce Training Center; Head Start; Early Head Start; Panhandle Health District; Heritage Health; First Presbyterian Church; Owens, McCrea, and Lindscott; Coeur d'Alene Chamber of Commerce; Metts Consulting; Spokane Teachers Credit Union; Idaho Department of Health and Welfare
The United Ways of the Pacific Northwest ALICE Report Update is now available...
http://www.UnitedForALICE.org/idaho