Thank you for joining us!
Our community is fortunate to have so many caring and giving people. United Way of North Idaho is honored to annually recognize those who give back beyond expectations. During our annual impACT Awards Luncheon, we annually recognize companies who support our work, nonprofit organizations who have received Community Care Fund grant awards, and individuals who go above and beyond to support our community nonprofits!
Thank you to Advanced Benefits and Mountain West Bank for your continued support of our annual celebration.
Help us recognize individuals who go above and beyond to help those less fortunate in our community. Each year, the impACT Awards Luncheon concludes by recognizing two individuals for their efforts. The Volunteer of the Year must give time to a local nonprofit organization (does not need to be UWNI, or a UWNI partner agency). Every nonprofit understands the critical role volunteers play on a daily basis, as well as from a leadership and governance level. The Nonprofit Professional of the Year is to an individual who has committed their career and/or profession to providing services to improve lives in our North Idaho communities. There are many great professionals and volunteers in our community. If you know of someone who fits this description, please let us know about them. It can be any time throughout the year; simply send an email to info@uwnorthidaho.org and we'll take it from there. 
Thank you to our 2023 Awards Luncheon Sponsors!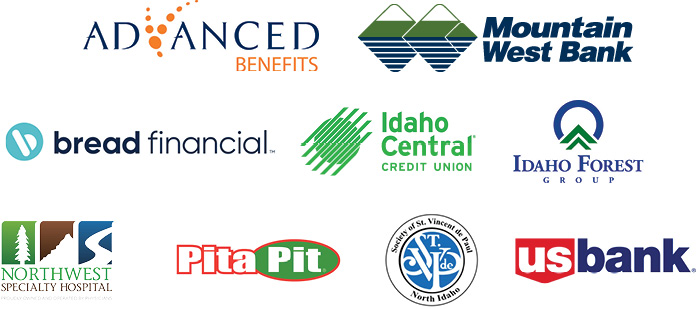 Congratulations to the 2023 award recipients: