Debbie Holmes 
Board Member since: 2020 
A new member on our Board, Debbie is a New Yorker at heart and a north Idaho gal in spirit. Her commitment to community service and vision for a north Idaho where every youth succeeds is as inspiring as the inner strength she's cultivated through her career and her parenting. Debbie describes herself as someone who likes to "listen, learn, and ask questions," and we love having her thoughtful perspective on our Board. We're proud that Debbie chooses to #LiveUnited. 
[*The following interview has been edited for clarity and length.] 
What makes you proud to be living in north Idaho? 
I'm proud of the people here that have compassion and are caring and want to help others as best they can. I am also a proud New Yorker (suburban girl) and believe it or not New Yorkers stick together too! I feel that we just have to give each other a chance and see that whether it's children, animals, the elderly, we can all find somewhere to be of service. 
How did you come to connect with our local United Way? How long have you been serving on the Board? 
I came to United Way via Marie Price. Marie and I served on Kootenai Perspectives together. I have only been on the United Way Board for a short time (much less than a year) so you may not hear me as much because I like to listen, learn and ask questions/give input as needed. 
Who inspires you in our community? Who are the hand-raisers and game-changers in your life? 
In my community my older friend who runs our Food Bank inspires me with her tireless efforts and firm hand. My assistant helps run a nonprofit scholarship fund for students who have experienced cancer either personally or in the family. She is a bell ringer for the KROC center. She is always helping elderly friends and clients. The game changers in my life are my husband and kids. My girls are inspiring as they always volunteer to help others and go above and beyond to help me when I need it. My husband is the good angel on my shoulder calming me down and always giving folks the benefit of the doubt. 
Success can mean different things to different people. In your eyes, what would it look like when every youth in north Idaho "succeeds"? 
In my eyes when every youth in North Idaho succeeds, it means that they have a warm home, security from abuse either physical or verbal, 3 meals a day to keep them fueled and able to learn, being able to know that someone or more than one person believes in them and can guide them to make good choices and see the possibilities of whatever future they want to head into. 
As youth, we're developmentally disinclined to empathize with the complexities of adult backstories. Tell us about a challenge you faced as a youth that influenced your adult life. What's something you are proud of in your life now that a younger you would not have expected? 
This isn't to whine but I've always had strong women in my life. My dad had issues and although he was very intelligent and funny he had some trouble providing for us. But – that was the impetus for my ambitions in life. Always making vertical instead of lateral moves in my career. Teaching my girls that they could be anything but also pointing out their strengths and nurturing those. It's all well and good to tell a child, "you can do anything." But, they need guidance or that is just an empty phrase! I know that I can do anything because I have been down and I've been up and as Fleetwood Mac says "never going down again!" But guess what, if I do go down, I know how to survive. I want others to know their inner strength. I am proud of being a good mother. Was I the best? No way but my girls had a warm home, food and my love and help always. I am proudest of that. I am also proud of my career where I get to advise people on saving and helping them see the possibilities in their future. Young Debbie would be very proud of me.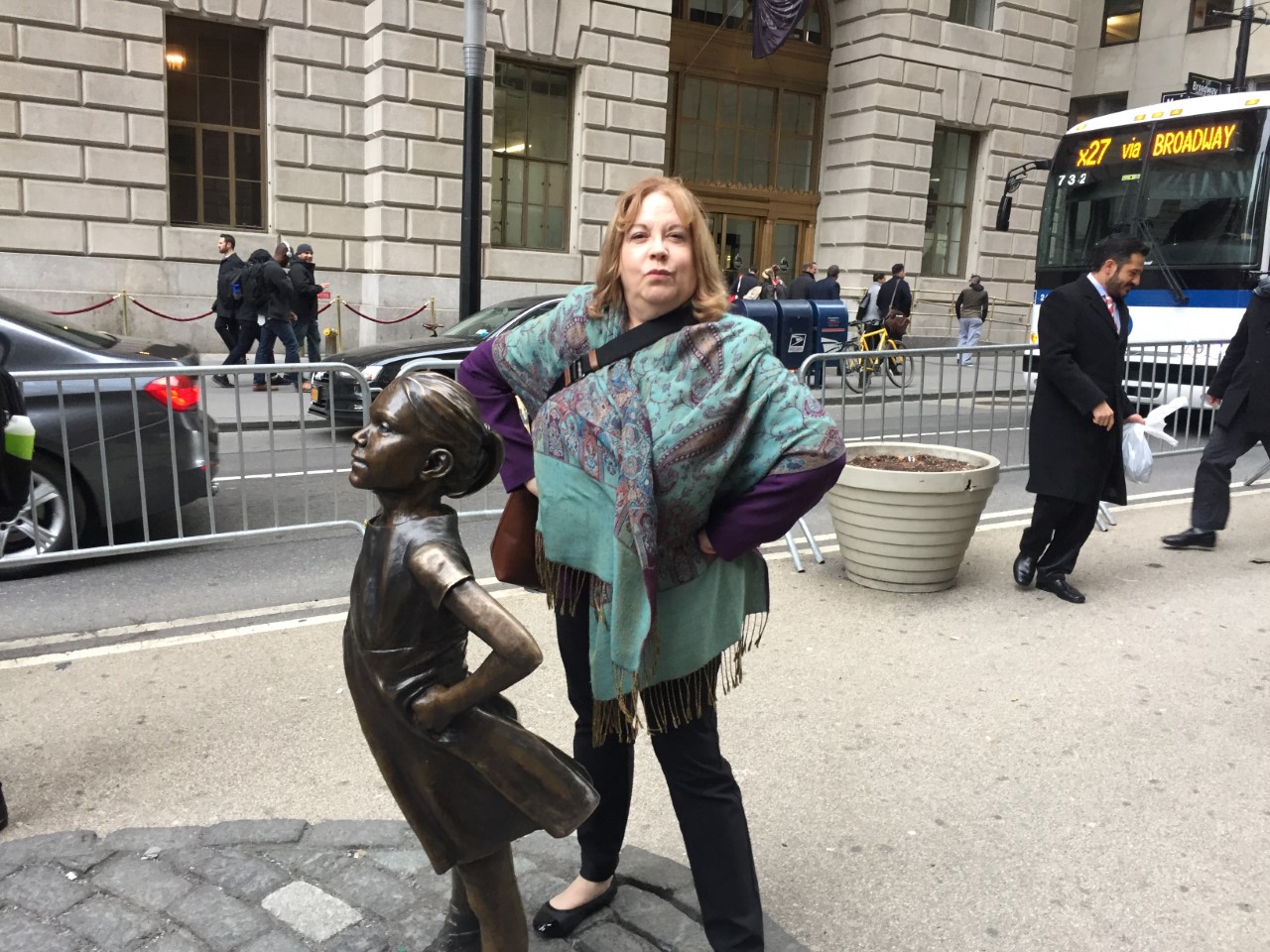 Which youth success projects and partnerships are you most proud of at UWNI? Where do you see a need in our community that has not yet been filled? 
I honestly have not fully immersed myself in the UWNI youth success projects and partnerships and I'm going to use this year to really get a handle on all that we do and how we give support. I see too many kids walking around without properly fitting shoes and coats and in need of haircuts and grooming. They are trying to act okay and they're not. I don't know exactly what to do on my own but being part of this group will help me to help. I think we are in urgent need of after school programs in Rathdrum, Spirit Lake and all of this county. I think some "closets" where kids can get a gently used or new coat, jeans, etc. without being subject to ridicule are needed. 
What does it mean to you to Live United? 
To me, to #LiveUnited means that I can be a part of a group of caring people from all walks of life and businesses who can work together to raise funds, get grants, brainstorm and most importantly to help our fellow citizens.